Yorkston/Thorne/Khan Navarasa: Nine Emotions named Guardian Folk Album of the Year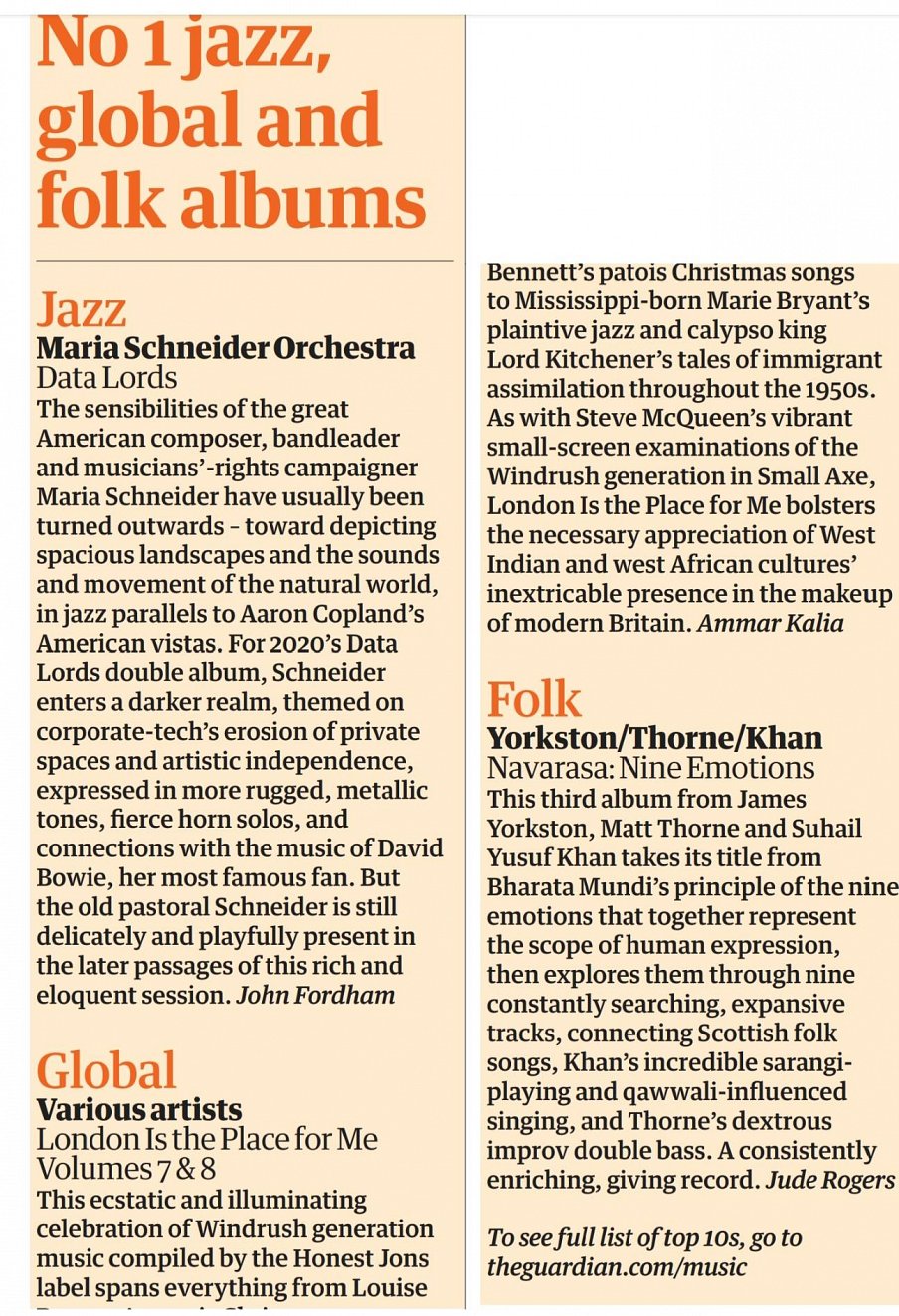 Last week we found out that Yorkston/Thorne/Khan's third album Navarasa: Nine Emotions was included on Folk Radio's Albums of the Year list which is great.
The very next day we got the news that it had been named Folk Album of the Year by The Guardian.
Happy news for the end of 2020.