We are devastated to let you know that Koady Chaisson (pictured centre above) from The East Pointers has passed away at the age of 37.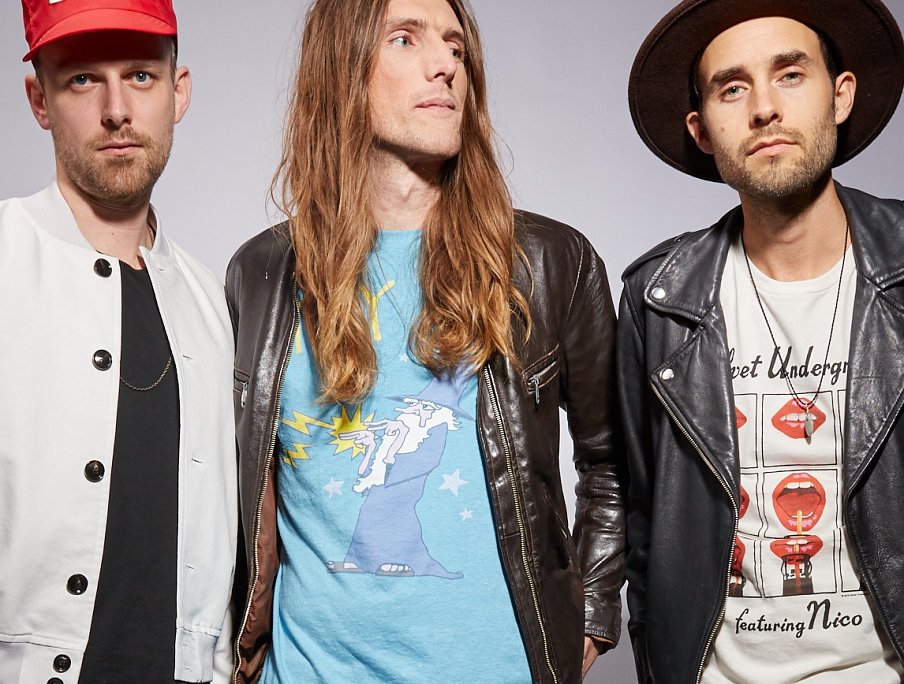 The banjo player, tenor guitarist and Moog player for the band, alongside vocalist and fiddle player Tim Chaisson and guitarist/keyboard player Jake Charron joined the active roster in 2019.
Lisa Whytock, the bands' UK and European agent said "I first met Koady years before the band joined our roster and we always had a laugh and good chats where ever we met around the world. He was passionate about his music and life in general, great fun and the ultimate professional. We are devastated, we loved him. My heart goes out to his family, his band mates, managers and many many friends.
The band had performed across the UK on several occasions but most recently in October and November of 2021 where they performed a number of their own headline shows as well as performing with Scottish band Peat & Diesel. They were due to return to tour in the UK in February 2022.
Koady was a big supporter of the Unison Benevolent Fund, and if you would like to make a donation in his memory we ask that you visit (https://www.gofundme.com/f/stay-cool-swim-cold-for-unison-benevolent-fund?utm_medium=email&utm_source=product&utm_campaign=p_email%2B4803-donation-alert-v5).
The Unison Benevolent Fund is a non-profit music industry charity that provides counselling and emergency relief services to the Canadian music community. They aim to help professional music makers in times of hardship, illness or economic difficulties. Koady launched a GoFundMe campaign in December to support the Unison Benevolent Fund in December and the band has decided to keep that fundraiser open to help support the organization Koady cared for so much.
If you would like to share a memory or story about Koady please visit LINK (https://www.facebook.com/EastPointersMusic/posts/476990950463139). Take a moment to read memories from other fans about the incredible person that Koady Chaisson was.