A great night for Scottish artists at the BBC Radio 2 Folk Awards topped off by a fantastic win for Ross and Ali in the Best Duo category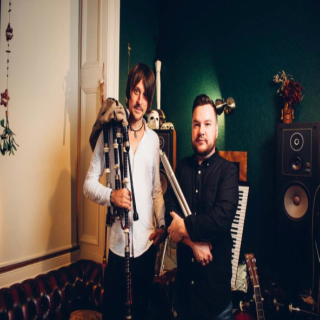 Active was delighted to have 3 artists nominated this year at the BBC Radio 2 Folk awards and congratulations go to Fara and Breabach, both finalists in the best newcomer and band of the year categories. Fara performed brilliantly at the award ceremony in the Royal Albert Hall and were completely unfazed at playing in front of their peers, and all those watching and listening around the UK and Ireland.
The biggest Active congratulations goes to the winners of the Best Duo, and one of the most recent additions to our roster, Ross and Ali. The coming together of two such incredible individual talents was always going to result in something special and it's great to see that recognised with such a prestigious award.