Capercaillie
Capercaillie's booking agent is Active Events. Request a booking, find background information on the artist to support your marketing or download the Capercaillie technical spec.
Folk
Capercaillie Biography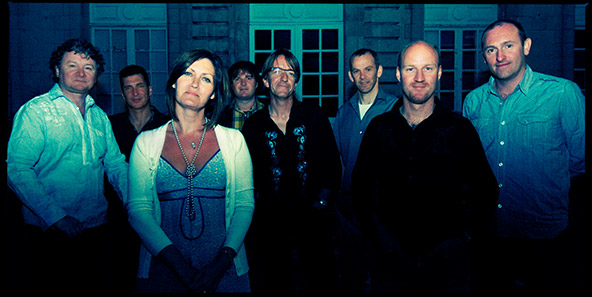 At the heart of it all – even three groundbreaking decades after Capercaillie first performed as teenagers in their native Scottish Highlands; even as they continue the worldwide musical journey that's taken them from the Brazilian rainforest to the Hanging Gardens of Babylon, not to mention into the pop charts – lies the ancient Gaelic culture that originally inspired them. Capercaillie have long ranked in the very top echelon of contemporary Celtic acts,illuminating the timeless allure of ancient traditions within today's global musical context. They are widely credited with spearheading today's Gaelic music revival, not least as the first band ever to take a traditional Gaelic song into the UK Top 40. Fronted by the sublime, silk-velvet vocals of Karen Matheson, they've sold over a million albums worldwide, seamlessly splicing the centuries-old with the cutting-edge, while maintaining their reputation among the best live acts on the circuit. Capercaillie released their latest studio album 'At The Heart Of It All' to great critical acclaim in 2013 and will be touring throughout the UK/Europe in 2014.
Capercaillie reviews
"Nobody does it better." Q Magazine
"The most vibrant and exciting band in the field of Celtic music." Billboard
Capercaillie Tech Specs
Capercaillie Tech spec